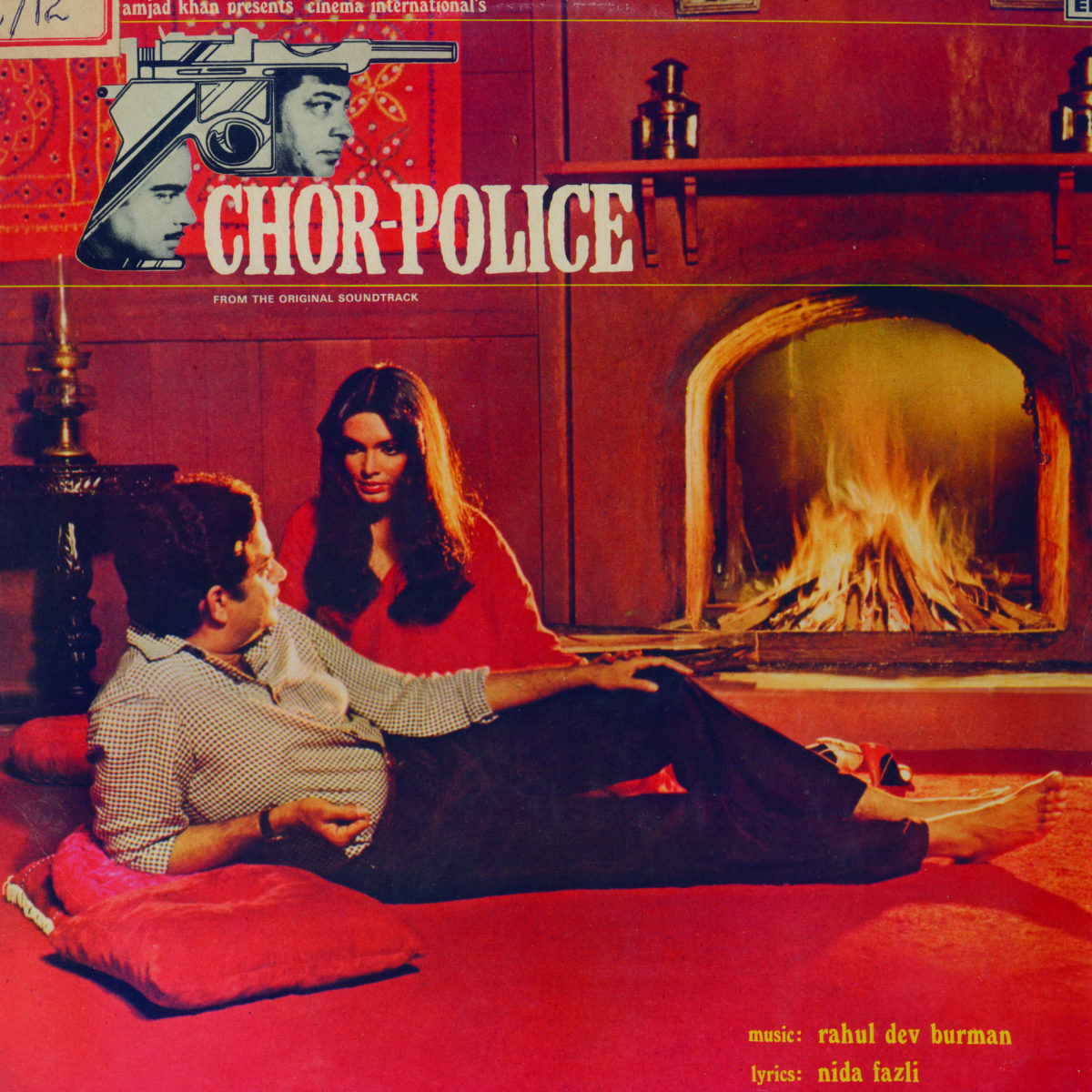 Song: "Tumse milke zindagi ko yun laga …"
Film: Chor – Police (1983)
Producer: Mrs. Shehla Khan , Vinay Sinha
Director: Amjad Khan
Lyrics: Nida Fazli
Singer: Lata
Often, imaginary situations, throw up very interesting questions.Sometimes they intrigue you,at times amuse you and maybe even give you pleasure also. One such imginary question is about what will you do or will you need or whom will you prefer as a company ,if you are stranded alone on a remote island.Well i am tempted to answer ,that a music player with a cd or cassette of songs of RD ,will be the answer to all the three questions.
Obviously ,the next question that arises is which songs will i select. I admit that some of my most favourite songs ,may seem to be a bizzare choice for pancham fans. But then personal choice ,can be the only explaination, i may offer for that criticism. I would like to share some of my feelings about one of the songs that will be definitely be there in that list. It is "Tumse milke zindagi ko yun laga " from "Chor-Police"
Nearly 25 years have passed since this movie was released.Till date i have been unable to fathom what there is in this song that has enamored me for all this years. The charm has not waned till now. If i may introduce one term, i will say that adolescent innocence is what this song makes you familiar with. All the feelings and emotions that a adolescent bears in his or her heart ,RD has given a musical form to those abstract feelings.
The song starts with a western based musical piece of fillers with guitar plucked in between.Hallmark of the master, resso resso played lightly, continuously, gives the song the RD touch.The musical piece of fillers reaches , if i may say crescendo and… and….. and…… the western theme changes completely and an indian musical piece based on tabla starts.A small piece of flute played alongwith sets the mood of the song. Here onwards till the end , song takes you in the world that perhaps exists in imagination only. In 1983 Lata mangeshkar , if i dare to say so, was not in her prime.But the rendering of the song leaves you speechless and makes you realise why she is the melody queen. There are certain words which are used to express abstracts. Sublime,subtle,etherel,divine,melodious,peaceful, pleasure are some of those. I understood meaning of all these and many such words while listening to this song.
At the end of the mukhda a, filler piece which brings to mind the scene of receding waves on a sea shore ( the picturisation is also done the same way)
makes way for a change in scenario.Master shifts the tracks and reverts back to western music and trumpet starts palying a soulful melody.Just as you start wanting it more ,santoor starts playing . The combination has to be heard to be believed.The master stroke that follows is mind blowing. A filler piece literally slices the song in two and once again the song changes the track and the indian based music starts.The genius of the creator, is that nowhere does the tempo of the song gets affected while changing of the tracks.As the second antara ends this time electric guitar is used to change the tracks. As the guitar is played, listen to fillers playing parallel to it.Both the instruments reach a peak simultaneously and lata sings la la la…Instead of trumpet and santoor used after first stanza here guitar and vocal instruments are used with a great and same effect.To mention that bass guitar is played all along the song effectively,while describing RD song is pointless.
It is beyond words to say anything more.
Play the song, sit back, close your eyes and just listen to a marvel ( normally seen )
Hemant Karambelkar
Panchammagic.Org
---