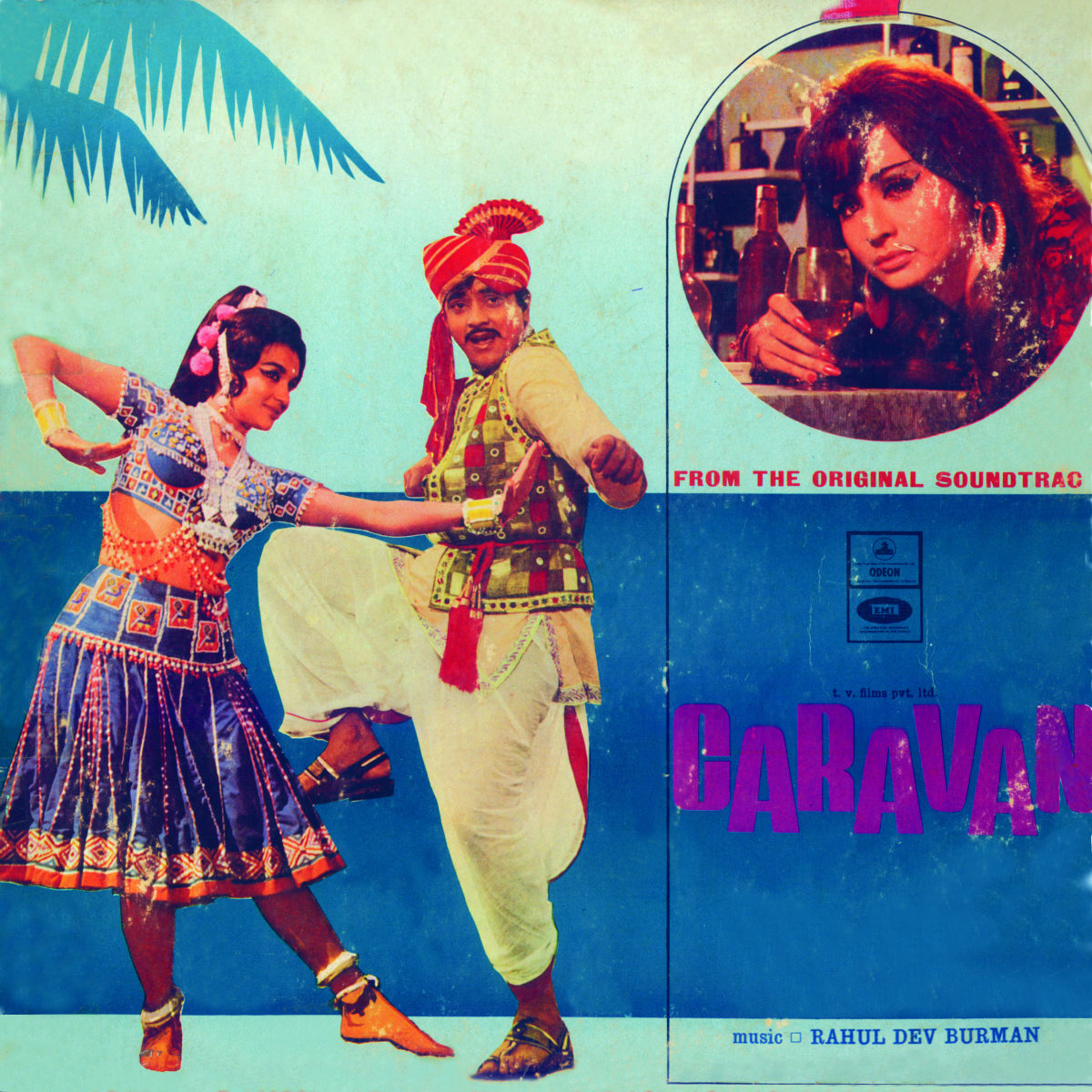 Singer: M. Rafi, Lata Mangeshkar Lyrics: Majrooh
Film: Carvaan (1971) Producer: Tahir Hussain
Director: Nasir Hussain
–
Carvaan's music is mixed bag of fantastic compositions and had become such a rage with masses due to its variety of moods in each song.
This one is the sweetest of tunes from other songs like "Daiyya ye main Kahan aa phansi" or "Piya tu ab to aa ja" from Carvaan.
Utterly romantic composition with wonderful melody and ever perfect voices of Rafi & Lata makes this sure fire hit song. For some reason, lyricist has woven Punjabi folk words like Maar suttiya, Soniya, Beliya etc. in this otherwise gypsy background film.
Intro has a long piece of unusual sounding violins and after Rafi's voice, pick up of rhythm is absolutely novelty and unheard before. After the words "Kitna pyara waada…. he has used Rabab which enhances the tune and song carries on.
Song typically gives the pahadi backdrop of mountains, hills and lush green grounds in foreground, a must, in every romantic duet for Hindi films!
M1 also starts with Taar shehnai, which otherwise normally found used at sad situations, but perfectly fits in this romantic duet as well. Stanza starts with Lata's "Ho ujala, ya andhera"…. a little too long lines with Rafi's linking lines "paagal mohe bana diya"…. coming to a nice pause to bring back on mukhda. Interludes also have flute and violins again as main instruments. Not to miss rhythm again as it races with faster beats on bongo and whole rhythm pattern sounds very very unusual, complicated and can't be put in words. Dholak has been used so wonderfully along with side rhythm instruments of Reso-Reso etc.
We can notice a typical style of Sachin Dev Burman or other contemporary MDs when song used to have 3 stanzas with M1 and M3 interludes being same..! M2 has to be different with variety of instruments, in this case Mendolin and Accordion added along with flute and violins.
Lata has rendered the ending lines "O Sathiya…aaa…. …O Beliya…aaa" a little longer and Panchamda has this beautiful coda with mouth organ pieces in different tune & scale next to each other combined with violins….If we listen to this coda piece carefully and guess is played by Pancham himself…., well , we may not be wrong…!!!
Sandeep Kulkarni
Panchammagic.Org
---