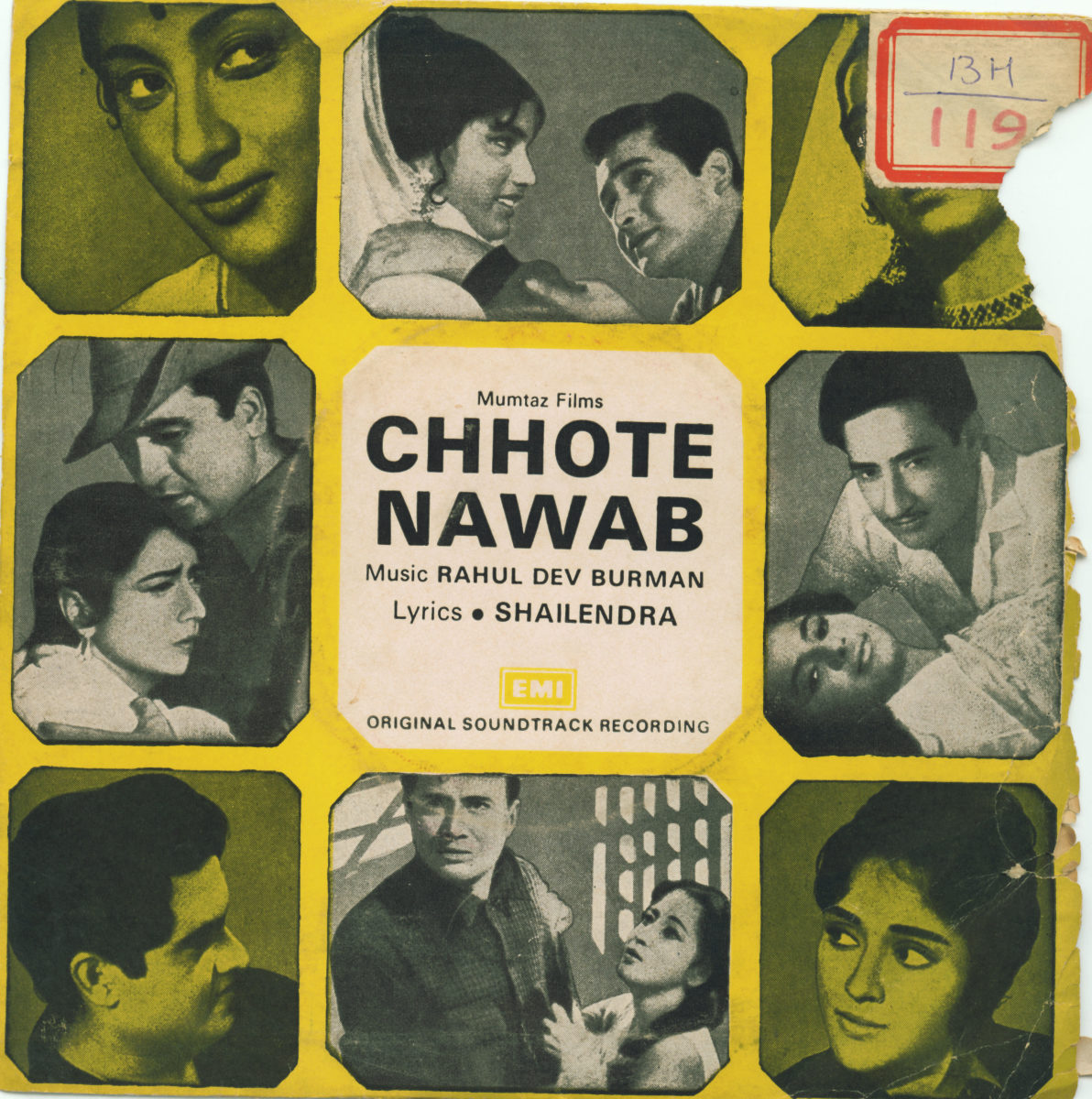 Film: Chote Nawab (1961)
Producer: Usman Ali
Director: S.A.Akbar
Lyrics : Shailendra
Singer: Lata Mangeshkar
–
A song complete in its form… a base that is Indian Classical… sung by an artist who is at the crest of the singing, the melody queen herself… named Lata Mangeshkar… written by the most renowned lyricist of the hindi film industry, Shailendra and composed by Rahul Dev Burman, Son of S. D. Burman.
It was Pancham's first ever film, Chhote Nawab, Produced by Mehmood's home production under the name of Mumtaz Films. In 1961, Mehmood asked Pancham to compose music for his next film. By then Pancham was known as Dada's assistant and a great arranger.
Pancham was happy to to do his first ever independent film, 'Chhote Nawab'. It is the first ever song sung by Lata didi under his direction.
When the song was recorded even Lata didi admired Pancham's talent. The song was based on Raag Malgunji, which is a mixture of Raag Bageshree and Raageshree. Marutirao Keer who assisted Dada Burman in his rhythm patterns, also arranged a perfect Rupak ( a taal which has 7 beats..1-2-3, 1-2-3-4 pattern). If observed minutely, one can see that most of the senior Burman's songs were in the same beat fashion. Pancham had obviously decided to follow his father to be crowned as 'Chhote Nawab'.
The cross line of the song , 'Mora Jiya Dhak Dhak Re', is the typical style of Pancham, which he never left. The song is in standard format as a short intro music and repetition of 1st and 3rd interlude music, a regular style of the 50's and 60's.
One can feel the use of Ghungroo which he has played loud to get the feeling of a dancing female.
All these together created a history and a new music director was born to rule the film industry. Ghar Aaja Ghir Aaye was the stepping-stone for Pancham and his musical carrier.
Ankush Chinchankar
Panchammagic.org
---