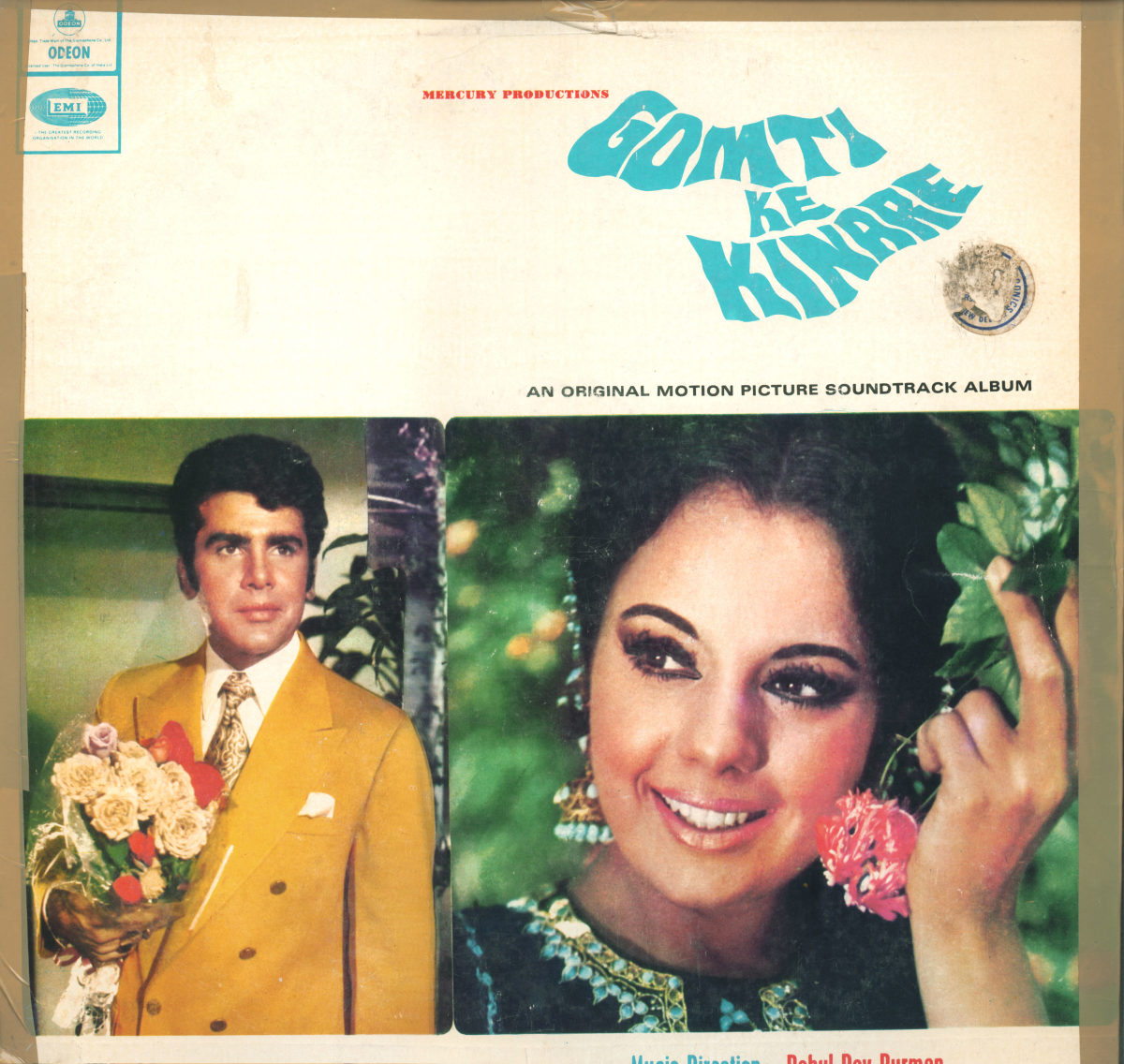 Film: Gomti Ke Kinare (1972)
Producer/Director : Sawan Kumar Tak
Lyrics : Majrooh Sultanpuri
Singers: Kishore Kumar, Asha Bhonsle, Chorus
One of the unique compositions of Pancham. What makes it different from others is its arrangement of sign line and stanza and also the way chorus has been beautifully interweaved with the lead.
Intro of the song starts with the chorus singing" Ru..Ru..Ruruooo.." and then Kishore picking up with " Aji Aap Log Bhi Gaeiye Na.." with a very catchy and distinctly noticeable bass guitar pick up in the background, and then Asha straight away gets into singing stanza lines " Kya Janu Tum Bin Thi..", a rarity as compared to any normal song, as after just a brief introduction to sign line hummed by chorus, the song immediately breaks into stanza instead of a sign line sung by lead singers..!!
Asha's stanza ends with " Aao Aao Jane Jahan" which is the actual sign line by lead singer. In short, there is no M1 at all..!! While singing the sign line, don't miss the subtle chorus humming stanza lines in the background.
In a perfect duet when Asha sings her stanza lines, notice Kishore accompanying " Ru..Ru..Ruruooo" hummed in the background, which is a tune of sign line. This really enhances the beauty of the compositions and feels very soothing on the ears.
Timing of sign line overlap with that of the stanza and vice versa is perfect with the singers reversing their parts along with chorus in the background. This completes the perfect 50-50 % duet singing..!!
M2 has a pickup of flute which is followed on the violins and then followed on Trumpet too on the same tune. Pancham's favourite forte of rhythm play can also be easily noticed in the rhythm part where he has balanced the rhythm on Duggi, Congo and Drums without any jerks and as smooth as silk. Variation in rhythm is so correctly placed that a small instrument like Duggi lingers in the mind of the listener for its pre-stanza beats coupled with side rhythm special Reso-Reso, very much typical of Pancham creating his signature.
Words of the song are very aptly penned by Majrooh . "Aao Aao Jane Jahan" sounds as fresh today as it sounded in 1972 released "Gomti Ke Kinare", a Sawan Kumar Tak production.
This movie is still remembered today for its fabulous score by Pancham more than its other cinematical aspects..!!
Sandeep Kulkarni
Panchammagic.Org
---